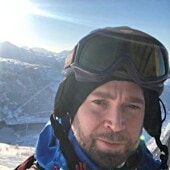 Morten Anton Haug
CFO – Consulting
Hi there,
I'm Morten, the CFO of the Avo Group which consist of the Consulting part, but also different ventures. You see, in Avo we like to think big and try out new ideas. 
I joined Avo the summer of 2019, after 13 years in Thommessen, which is one of the largest and best rated law firms in Scandinavia. My experience is within finance, HR, business development and project management - not as a project manager, but by implementing project management as a methodology. 
Avo is really a great place to be, I love every day! Specifically as a family man, the way of Avo and the flexibility of time and systems makes the balance of work/life easy to find. As a bonus the culture suits me, and most important of all it is my colleges that truly makes my day.
Seven quick questions:
Age: Born in '77 - you do the math
Education: Siviløkonom (MBA, International Business) 
Favorite food: Almost everything - I'm very easy to please
If I could travel tomorrow: Svalbard
My role model: My mom and dad
Hidden talent: It's either none or very well hidden
Life motto: Do to others what you want other to do to you