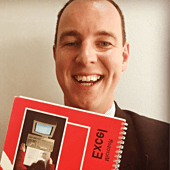 Christoffer Pettersen
Co-founder / Partner – Consulting
Hi or "Hallaien" as we say in Bergen where I'm from.  Together with rest of the co-founders I have been around since day one, when we literally had nothing except a great idea and each other. Together we close the gap between what's possible with technology and what business utilise daily.
At the age of 10 my mother sent me on Excel training. That spark my passion for working in the intersection between business and technology.  Much has happened since that day, both with Excel and everything else related to tech. Somehow the world seems to need more than 5 computers after all. After several years working as a consultant for one of the big four I felt a need to do something with the experience I have gained, think outside the box and to get my hands dirty on the technology again. But most of all, I just had to release all my creativity and see where it may take me.
After starting Avo it didn't take many weeks before understood that I wasn't only working in the intersection between business and technology, but also the intersection between job and hobby. Later named Jobby!
Fast forward till today… (What a ride!) What do I do…. I try to make things a simple as possible, and I simply just love to figure out how things work. I help businesses by understanding, improving and standardising processes. Then I use technology to automate them. When I'm not deep down in a process trying to figure out what the hacks going on I love being around people. The only thing better is being around people, is being around epic people that share the same passion as me for confetti. You can never ever have enough confetti.
Everyone is talking about how robots are killing jobs, to me robots are all about making humans do what we do best and leave the rest to the machines. For us in Avo it created an opportunity to combine business, technology interest and lot of fun! Seriously, we laugh a lot 😊
Come join the team, let's Do epic shit