Avo Consulting was founded in 2016 by a couple of guys, who realized there was a large gap between the opportunities technology provides us and how we actually use it. Also, they were a bit bored with their jobs.

In three years, a LOT has happened. From being five guys who started up in a broom cupboard at Nøstet in Bergen, we have now become one of Scandinavia's leading advisors within Robotics Process Automation, Low Code, Data Analytics & Artificial Intelligence and Conversational AIChatbots. We have offices in Bergen and Oslo and the number of people has increased by 1100% since 2016. Every day we get to create magic with our customers. We are writing digital history and needless to say - we are no longer bored at work...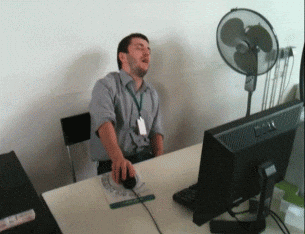 Our concept has been the same since day one. We challenge the status quo by removing all the fuzz and buzz around technology. We make it easy and understandable. In addition, we have heaps of fun along the way.

We are not afraid to share our success recipe with those who have not come as far. As a manager from Google said; "Technology will be easy. Focus on the people. Focus on the organization." That's exactly how we've built Avo. We have gathered the best people. Curious and impatient talents willing to "do epic shit" together. Talents who are also insanely cool and dare to challenge the status quo.
The landscape we operate in is changing constantly. We believe that the only way for us to keep up to date is if we are truly passionate about our work. In Avo, we therefore try to work in what we can best describe as the intersection between job and hobby. We call it JOBBY.
There you have Avo!